The Veterans Business Outreach Center Region IV, representing the State of Florida, has twice been honored as the VBOC of the year, in 2014 and 2018. Under the leadership of Brenton Peacock, the staff strives to continuously meet the needs of its clients. We consider it an honor and a privilege to serve you and provide the necessary skills to start or grow your own business.
Following a 1999 law to promote veteran participation in the entrepreneurship and small business field, the Small Business Administration created and established a number of VBOCs. The Florida program, which is one of twenty-eight in the country, finds that success is reflected in many start-ups throughout the State. Our clients have cumulatively received millions of dollars in contract awards, the bulk of which is through federal government contracting and loans. We help strengthen our clients' business by providing education and resources, with the understanding that military service has set-up veterans to be fine entrepreneurs.
Consulting services are free, and we offer one-on-one communications with clients. Our consultants have been entrepreneurs, were in the military or closely related to the military, have worked in various industries, and have a wide range of education and skills to assist with almost any type of business venture.
The Veterans Business Outreach Center at Gulf Coast State College
Proudly Empowering Veteran Entrepreneurship in Florida
Our Veterans Business Outreach Center (VBOC) serves active duty personnel, veterans, and military spouses who want to learn more about, then start and grow a small business of their own in the State of Florida. We serve the entire State of Florida, from our headquarters in Panama City at Gulf Coast State College.
WHAT CAN THE VBOC DO FOR YOU?
We are your tax dollars at work. The VBOC is funded in part by the US Small Business Administration (SBA). We stand ready to help with FREE business counseling and assistance to Florida's veterans and military spouses to help you.
Test the feasibility and potential profitability of your start-up idea or expansion of an existing business.
Write a solid business plan before you spend any money.
Take the right steps to start and successfully manage a small business in Florida.
Identify funding sources (banks, credit unions, non-traditional business lenders) and SBA loan programs. VBOC is not a lender nor do we represent any lenders.
Understand business taxes and your financial statements.
Develop marketing and customer acquisition strategies to grow your business.
Consider government contracting and take advantage of your veteran-owned small business status in procurement at all levels (federal, state and local).
Reach us at:
Phone: 1-800-542-7232
Email: Email Us
---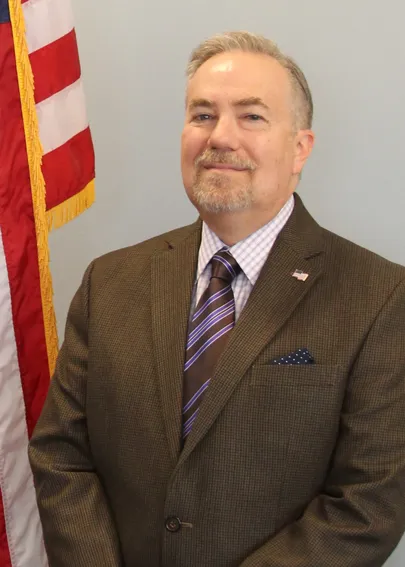 Brent Peacock
VBOC Director and Business Consultant/Analyst
Subject Matter Expertise: Business plan review; market research, business lending; marketing, advertising and promotions, instructor for Boots to Business, the DOD's two-day Transition Assistance Program for separating/retiring military members' and military spouses business start-up course.
Brenton Peacock is the Director and a Business Analyst for the Veterans Business Outreach Center serving the state of Florida. Brent has provided testimony for two U.S. Congressional hearings on behalf of the Veterans Business Outreach Center. The first in 2017 titled Tech Talks: How SBA Entrepreneurial Development Programs have Evolved with Technology and in 2022 Military to Main Street: Serving Veteran Entrepreneurship.
A successful entrepreneur himself, Brent's work experience includes business counseling and teaching. Prior to assuming the Directorship of the VBOC in 2012, Brent was a Business Analyst, with the Veterans Business Outreach Center. Prior to that, he was an instructor of Broadcasting/Communication Studies at Gulf Coast Community College as well as Morning News Anchor for WKGC FM Public Radio for over 5 years, and an employment counselor at Workforce Center for 10 years before transitioning over to the VBOC in 2008.
Brent earned a Master of Arts degree from American Military University in Management and Entrepreneurship, a Bachelor of Science degree in Communication/Business from Florida State University, and an Associate in Arts degree from Chipola Junior College.
---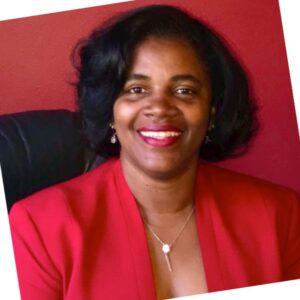 Lisa Haggerty
VBOC Business Consultant/Analyst and Procurement-Contracting Specialist
Subject Matter Expertise: Government contracting/procurement assistance, including marketing to prime and sub contractors. Her vast array of knowledge provides clients with information needed to participate and compete for government contracts, helping them to grow and sustain profitability of their small businesses.
Lisa joined the Veteran Business Outreach Center in 2022 as a contract staff member to provide her valuable expertise to clients. She brings over 20 years of industry experience with federal programs, as well as public and private sector contracting knowledge. She has served in multiple leadership roles within the National Contract Management Association, as well as other professional organizations. Lisa is founder and owner of Haggerty Strategic Solutions. She has facilitated and built successful partnerships with a multitude of clients and delivered multi-million dollar bottom-line growth. Lisa also shares her expertise as a small business owner by delivering information at Boots to Business classes. 
Lisa earned a Bachelor of Science Degree in Communications and Public Relations from the University of North Florida, as well as the Project Management Professional Certification (PMP). 
---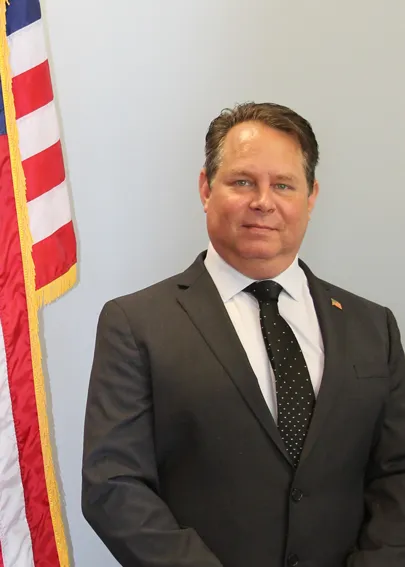 Jack Benggio
VBOC Senior Administrative Assistant
Subject Matter Expertise: Training Specialist, Subject Matter Expert and Program Manager
Jack's background and experience in designing and conducting training and development showcase his expertise in improving organizational performance. 
One particular area where Jack made a significant impact was in the introduction wellness as a form of physical and mental training for the U.S. Army. This pilot program, implemented in 2020, aimed to better condition soldiers, prevent injuries, and provide them with tools to cope with challenging situations. His efforts in this initiative were recognized with an award of excellence, underscoring the positive outcomes and contributions he made to the program.
Additionally, Jack's experience in cross-cultural interaction and understanding the specific needs of international clients indicates his adaptability and ability to work effectively in diverse environments. 
Jack holds a Bachelor of Arts, from CUNY Hunter College, New York City, NY.
---
James "Jim" Paul
VBOC Business Consultant/Analyst and Banking/Loan Specialist
Subject Matter Expertise: Business banking guidance; business lending readiness, business plan review; small business operations; instructor for Boots to Business, the DOD's two-day Transition Assistance Program GPS for separating/retiring military members' business start-up course.
Jim Paul has been a Business Analyst for the Veterans Business Outreach Center since 2021. He has served more then three decades in the banking industry, having an intimate knowledge and understanding of small business loans, SBA requirements, USDA programs, and overall lending programs to help small business owners become ready for loan applications. Part of the pathway to loans is understanding financial projections for prospective business owners and how to understand current financial statements for those wishing to acquire a business. Jim also assists seasoned businesses with financial growth consultations. Jim also has experience in teaching business courses at the college and university level, assisting students gain practical skills and knowledge to become successful entrepreneurs. He has acquired hands-on knowledge of what it means to run a small business with experience in finance and operations. 
Jim earned a Master's in Business Administration degree with a concentration in finance from St. Louis University, and a Bachelor of Science degree in Economics from the University of Missouri-Columbia. 
---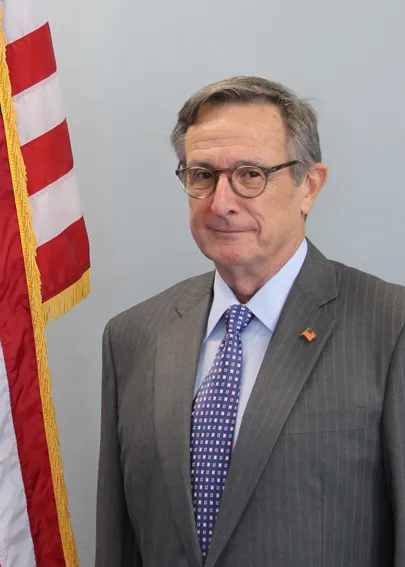 Keith Roberts
VBOC Associate Director/CFO and Business Consultant/Analyst
Subject Matter Expertise: Keith brings more than two decades of experience in gathering and analyzing facts and figures, presenting information.
He managed the development of bids and proposals offering enterprise solutions for government bids and international tenders. Most recently, he served as a Loan Specialist for the U.S. Small Business Administration (SBA).
Keith is also a former small business owner. He served seven years active duty as a Reserve Officer in the U.S. Army. He holds a Bachelor of Science degree in Hospitality Administration/Management from Florida State University in Tallahassee, Florida.
In addition to lobbying governments for the commercial side at the Florida Chamber of Commerce, Keith managed (six years) various non-profit projects at the Florida Chamber Foundation (501(C)3.
Grants managed include projects for the Florida Governor's Office and U.S.DOJ. 
Keith graduated from The Grantsmanship Center, where he studied non-profit management at the Organizational institute, UGA Athens for six years. He is certified at the Proposal Professional level with the Association of Proposal Management Professionals.