The Veterans Business Outreach Center Region IV, representing the State of Florida, has twice been honored as the VBOC of the year, in 2014 and 2018.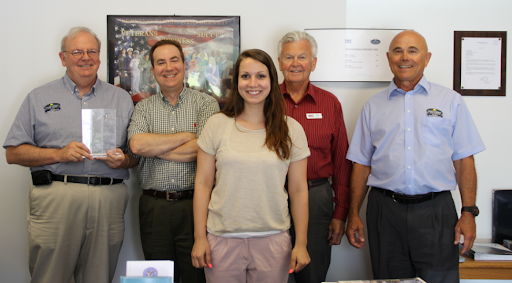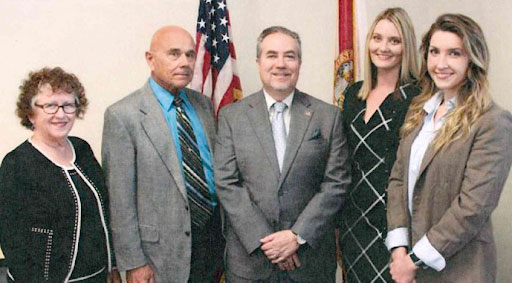 Under the leadership of Brenton Peacock, the staff strives to continuously meet the needs of its clients. We consider it an honor and a privilege to serve you and provide the necessary skills to start or grow your own business.
Following a 1999 law to promote veteran participation in the entrepreneurship and small business field, the Small Business Association created and established a number of VBOCs. The Florida program, which is one of twenty-two in the country, finds that success is reflected in many start-ups throughout the State. Our clients have cumulatively received millions of dollars in contract awards, the bulk of which is through federal government contracting and loans. We help strengthen our clients' business by providing education and resources, with the understanding that military service has set-up veterans to be fine entrepreneurs.
Consulting services are free, and we offer one-on-one communications with clients. Our consultants have been entrepreneurs, were in the military or closely related to the military, have worked in various industries, and have a wide range of education and skills to assist with almost any type of business venture.
The Veterans Business Outreach Center at Gulf Coast State College
Proudly Empowering Veteran Entrepreneurship in Florida
Our Veterans Business Outreach Center (VBOC) serves active duty personnel, veterans, and military spouses who want to learn more about, then start and grow a small business of their own in the State of Florida. We serve the entire State of Florida, from our headquarters in Panama City at Gulf Coast State College.
WHAT CAN THE VBOC DO FOR YOU?
We are your tax dollars at work. The VBOC is funded in part by the US Small Business Administration (SBA). We stand ready to help with FREE business counseling and assistance to Florida's veterans and military spouses to help you.
Test the feasibility and potential profitability of your start-up idea or expansion of an existing business.
Write a solid business plan

before

you spend any money.
Take the

right steps

to start and successfully manage a small business in Florida.
Identify funding sources (banks, credit unions, non-traditional business lenders) and SBA loan programs. VBOC is not a lender nor do we represent any lenders.
Understand business taxes and your financial statements.
Develop marketing and customer acquisition strategies to grow your business.
Consider government contracting and take advantage of your veteran-owned small business status in procurement at all levels (federal, state and local).
Reach us at:
Phone: 1-800-542-7232
Email: Email Us
---
Brent Peacock
VBOC Director and Business Analyst
Subject Matter Expertise: Business plan review; market research, business lending; marketing, advertising and promotions, instructor for Boots to Business, the DOD's two-day Transition Assistance Program GPS for separating/retiring military members' business start-up course.
Brent Peacock is the Associate Director and a Business Analyst for the Veterans Business Outreach Center serving the state of Florida. Brent was awarded Regional Certified Business Analyst (CBA) of the Year in 2009 and again in 2012, then Regional Consultant of the Year in 2014.
A successful entrepreneur himself, Brent's work experience includes 14 years in business counseling and teaching. Prior to assuming the Directorship of the VBOC in 2012, Brent was a Certified Business Analyst, with the Veterans Business Outreach Center. Prior to that, he was an instructor of Broadcasting/Communication Studies at Gulf Coast Community College as well as Morning News Anchor for WKGC FM Public Radio for over 5 years, and an employment counselor at Workforce Center for 10 years before transitioning over to the VBOC in 2008.
Brent earned a Master's degree from American Military University in Management and Entrepreneurship, a Bachelor of Science degree in Communication/Business from Florida State University, and an Associate in Arts degree from Chipola Junior College.
---
John Miller, III
VBOC Business Analyst and Procurement Specialist
Subject Matter Expertise: Government contracting/procurement assistance, including marketing to prime contractors and government Small Business Representatives. Lead procurement consultant reviewing and assisting in development of VBOC clients' procurement proposals and Capabilities Statements. John Miller has been a part-time Business Consultant and Procurement Contracting Specialist with the Veteran Business Outreach Center since 2006. John brings 41 years of government service experience to the VBOC: 20 years' Active Duty Air Force as an Inventory Manager and Logistics Planner, plus 21 years in Civil Service, initially as an Inventory Manager and for 19 years as a Contract Specialist/Contracting Officer. John was dual tasked as a Grants Officer for the Navy from 1995-2005. He has extensive experience negotiating and awarding contracts with final dollar value of up to $40M. John maintains currency on Federal Acquisition Regulation (FAR) and Department of Defense procurement policies and regulations.
---
Jamie Shepard
VBOC Business Analyst and "Boots to Business" Lead Instructor
Subject Matter Expertise: Marketing and public relations; instructional materials development and presentations; business plan process and review. Jamie is a former small business owner serving as the Florida VBOC's Lead Instructor for Boots to Business, the DOD's two-day Transition Assistance Program GPS for separating/retiring military members' business start-up course.
As a military spouse, Jamie Shepard has traveled and worked from coast to coast. Her multi-faceted experience offers a broad perspective of problem-solving skills from start-up to operations. A successful entrepreneur herself in advertising and marketing and later as a project manager, technical writer and trade show coordinator, she managed the Bay County Small Business Incubator and the Small Business Development Center, as well as grant programs at Gulf Coast State College. She has helped develop and lead several community service organizations.
Jamie has a Master of Science degree in Executive Management from Florida State University.
---
Janice Benggio
VBOC Business Consultant/Analyst and Operations
Subject Matter Expertise: Business organization and operational procedures; business plans; business financial records; instructional materials development and presentation. Janice served in the Army Reserve and has career experience in legal, judicial, and healthcare fields. She has operated several small businesses of her own, as well as assisting others with business start-up and consults.
A native of Bay County, Janice spent time in Charleston, South Carolina and Fort Lauderdale, Florida before returning home to Panama City. She has worked in the State Attorney's Office, law firms, County and Circuit Courts. Janice transitioned to healthcare leadership, where she worked in for-profit and non-profit health systems, concentrating in medical staff management, credentialing, and project management. She holds these certifications: Project management Professional, Certified Professional Healthcare Risk Manager, Certified Professional Medical Staff Manager, and Certified Provider Credentialing Specialist. She is a member in a number of professional organizations and also volunteers time with non-profit and community organizations.
Janice has an associate's degree in law enforcement (Gulf Coast State College), a bachelor's degree in healthcare administration (California Coast University), and an MBA in healthcare management (Western Governors University).