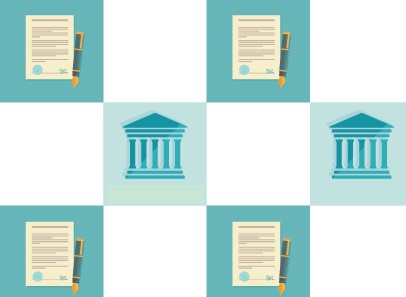 Five Steps to Help Veterans Navigate the Federal Marketplace
Did you know that the U.S. government is the largest customer in the world? It's true. And get this – the federal government contracts with small businesses to buy all types of products and services, and it's required by law to consider buying from small businesses.
SBA works to maintain a level playing field for small business contractors and encourage maximum participation in government contracts by disadvantaged, woman-owned, and veteran-owned small businesses who are interested in federal procurement. In fact, the results are in – based on the Fiscal Year 2019 Small Business Federal Procurement Scorecard, the federal government exceeded its small business contracting goal for the 7th straight year, recording 26.5% or $132.9 billion in prime contracts to small businesses. That's the highest dollar amount ever in the scorecard's history!
Here are five steps to help you set your veteran-owned business up for success to compete in the federal marketplace.
Step 1: Determine if government contracting is right for your business.
First, it's important to evaluate your small business to see if it's equipped to win and retain government contracts. In order to compete, you'll need to confirm that there's a market for your product or service, determine how big that market is, and find potential buyers for your business. You'll also want to ensure that you have a strong reputation in the industry as an established and reliable company.
Step 2: Get to know the basic federal procurement requirements.
Once you've decided that government contracting is right for you, make sure your business is set up properly to compete for contracts before diving into the federal marketplace. For example:
Does your business have a DUNS number? A Dun & Bradstreet (DUNS) number is a unique nine-digit identification number for each physical location of your business.
Are your products matched to a NAICS code? A North American Industry Classification System (NAICS) code classifies businesses based on the products or services they supply.
Do you meet SBA's size standards for small businesses? To be eligible for government contracts reserved for small businesses, your business must meet SBA size requirements.
Are you registered with SAM? The System for Award Management (SAM) is a database that government agencies search to find contractors.
You'll need to consider each of these items before you can begin bidding on government contracts.
Step 3: Learn about federal contracting assistance programs for small businesses.
Now that your business is set up to compete in the federal marketplace, it's time to learn about the special programs available to help small businesses bid on and win government contracts. The federal government's goal is to award at least at 23 percent of all federal contracting dollars to small businesses each year.
If your small business is at least 51% owned and controlled by one or more service-disabled veterans, you may qualify for the Service-Disabled Veteran-Owned Small Business program.
If your small business is at least 51% owned and controlled by women who are U.S. citizens, you may qualify for the Women-Owned Small Business Federal Contracting program. Be sure to check out the new certification site for Women-Owned Small Businesses (WOSB) and Economically Disadvantaged WOSB.
If your small business is at least 51 percent owned and controlled by U.S. citizens who are economically and socially disadvantaged, you may qualify for the 8(a) Business Development program.
Step 4: Tap into federal contracting training programs for veteran entrepreneurs.
After you've become familiar with the federal procurement process, requirements, and assistance programs, it's a good idea to get some formal training. SBA offers federal procurement training specifically for veterans who are interested in entering or expanding their business in the federal marketplace. Through a grant from the SBA, the National Center for Veteran Institute for Procurement (VIP) offers programs that are designed to meet you where you are in your government contracting journey — whether you're just starting out, interested in growing in the field, or ready to take your veteran-owned small business overseas. Check out VIP for intensive training to help you establish best practices for federal procurement and become well-positioned to win and retain government contracts.
Step 5: Reach out to local resources for additional guidance.
If you're looking for additional government contracting support, your local Procurement Technical Assistance Center provides expert government contracting help at little or no charge, through training and workshops, one-on-one counseling, matchmaking events, and more. Your local Veterans Business Outreach Center can also give you access to government contracting opportunities and provide specific tools to help you navigate the federal marketplace as a veteran small business owner.
The government contracting world can be complex, but federal contracts are a tremendous financial opportunity for veteran-owned small businesses. For more information about SBA's government contracting resources and programs for veterans, visit http://bit.ly/SepVetBiz2.
SBA's top priority is to continue to support the small business community, including the military and veteran small business community, through the COVID-19 pandemic. Please visit sba.gov/coronavirus for information.
Written by the U.S. Small Business Administration's Office of Veterans Business Development
September 1, 2020
The Florida Veterans Business Outreach Center is funded in part through a Cooperative Agreement with the US Small Business Administration. All opinions, conclusions and/or recommendations expressed herein are those of the authors and do not necessarily reflect the views of the SBA.