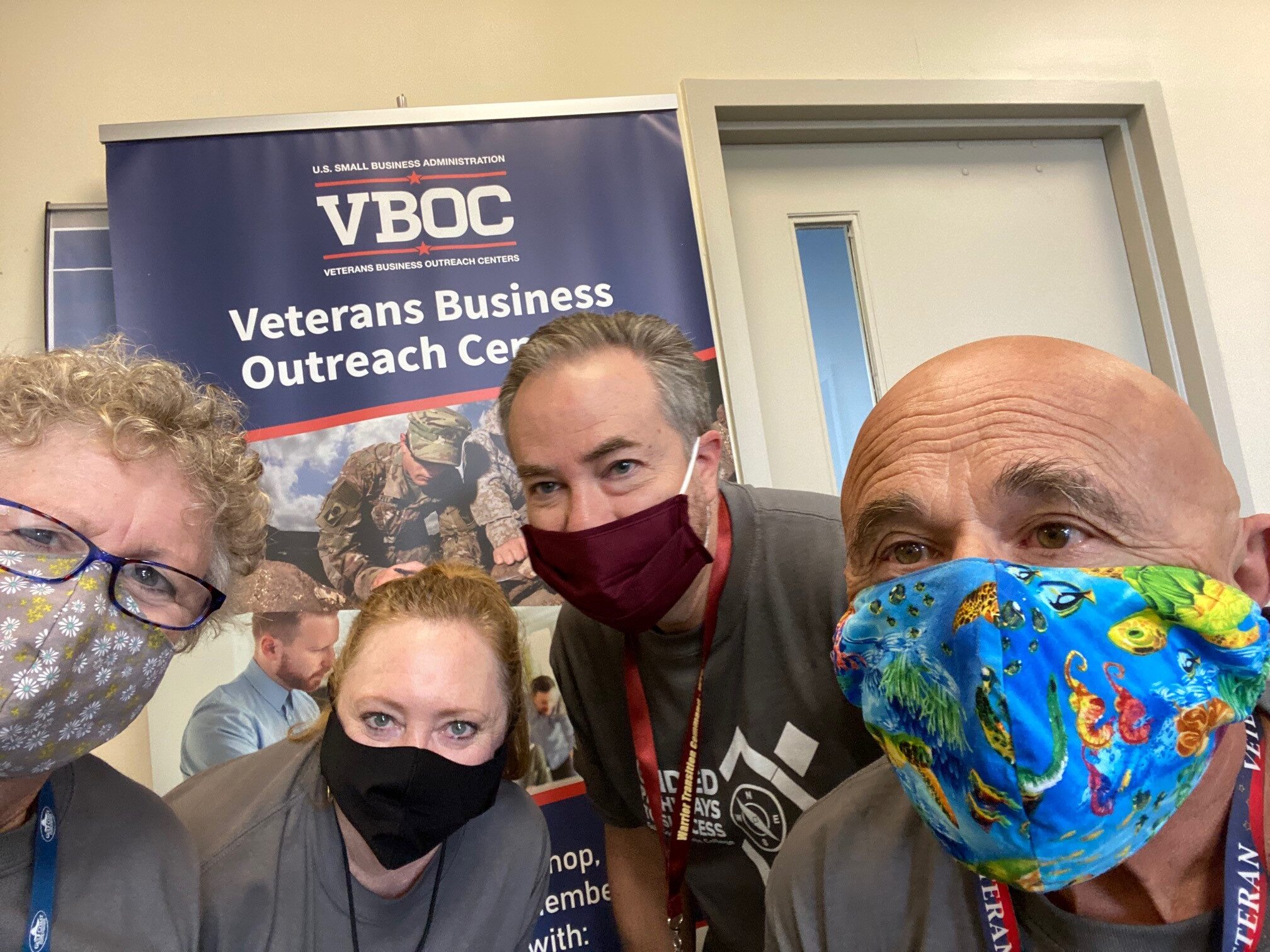 Florida VBOC Team's COVID-19 Response

The Florida VBOC staff consists five very talented people with very diversified skill sets working from our offices at Gulf Coast State College in Panama City, Florida. When the college closed down for more than two months in March 2020, the VBOC had to pivot, like businesses nationwide did. We immediately geared up to work from home and continued supporting veteran clients with their business start-ups and expansion plans.
The Florida Veterans Business Outreach Center is funded in part through a Cooperative Agreement with the US Small Business Administration. All opinions, conclusions and/or recommendations expressed herein are those of the authors and do not necessarily reflect the views of the SBA.